Welcome to the Flames Leadership Network!
The FLN is a new program that identifies students who have strong credentials, promise to succeed, leadership potential, and helps them thrive at UIC.
Being a part of the FLN means joining a cohort of 99 other students who are part of the program!
Students in the FLN receive:
Financial Support: You will become eligible for $200 support per semester.
Coaching: You'll meet regularly with a coach in our Office of First-Year Initiatives, and you'll have a coach's name and contact information whenever you need it.
Work: If you want to work on campus, we'll help you find a job—up to 20 hours per week.
Training: You'll have access to monthly workshops offered by UIC's Academic Center for Excellence that support the development of academic skills necessary for college success.
Careers: We'll offer you one-on-one counseling from our Career Services Center to ensure you're on track to get a desirable job upon graduation.
Academic Advising: We have a direct line to your Academic Advisor who can help you ensure that you're doing all you need to do to graduate in four years.
We look forward to working with you this year!
FLN Student Spotlights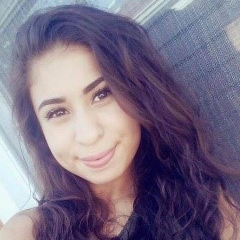 Cindy Noguera is a second-year FLN student majoring in Psychology. In the fall, she maintained full-time status and ended the semester with a cumulative GPA of 3.69 while balancing becoming a new mom in October. Cindy is also a student in the Honors College. She exemplifies hard work, dedication, and resiliency.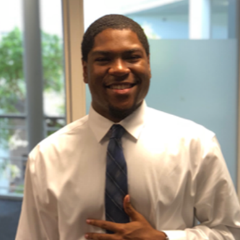 D'Artagnan Lewis is a first-year student at UIC who is planning on majoring in Mathematics. D'Artagnan's goal is to teach high school math and plans on applying for the Golden Apple Scholarship. He is an involved FLN scholar and was able to obtain a job in Admissions this past fall due to his hard work attending mock interviews and the job fair. He also finished off his first semester with above a 3.0 GPA!
News and Events
Monday , 3:00 pm - 4:00 pm
GSC Flex Space, 183 BSB
Thursday , 12:00 pm - 2:00 pm
Daley Library, IDEA Commons Area
Monday , 3:00 pm - 4:00 pm
GSC Flex Space, 183 BSB